Blog
Advantages of CHUMPOWER Chuck Tool
By CHUMPOWER 2017/06/02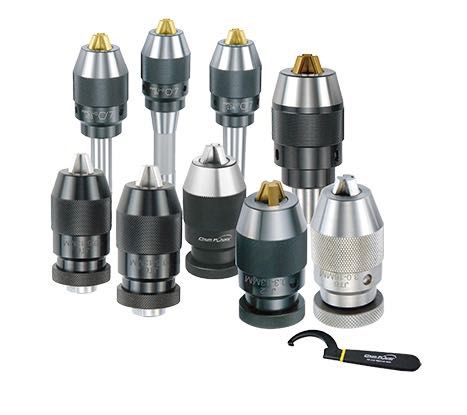 Drill chuck is an indispensable tool in industrial production and has a wide range of uses.
It can be applied to various machine tools and hand tools, electric tools, pneumatic tools, medical equipment, etc.
In view of the importance of collet tools,
Chumpower has always spared no effort in the technical research and application development of precision chuck,
It has been developed for more than 30 years so far, and has rich experience and innovative development capabilities in chuck manufacturing technology.
And developed the industry's only EX-POWER interchangeable series that can rotate the holding tool in both directions, suitable for all kinds of knife holder,
One-piece design enhances the robustness and precision of the drill chuck, suitable for heavy cutting Processing,
Even if the machine spindle stops immediately, the tool will not fall out.
For chuck type research and development and refinement year by year,
In order to ensure the processing quality, CHUMPOWER, Introduce multiple DMGs Precision automation equipment such as MORI, Hartford, GIFU, etc.
And adopt internationally renowned inspection equipment such as ZEISS, HAIMER, Mitutoyo, etc.
The processing efficiency and production yield are greatly improved, and products with stable production capacity and quality are provided.
CHUMPOWER is committed to developing easy-to-use, functional, high-quality products that can be used in conjunction with existing tools,
Let the functions of various tools be maximized and used flexibly to meet the different needs of users.
Under the pursuit of the highest quality and combined with a sound management system,
Chumpower has now become the largest chuck manufacturing company in Taiwan.
In order to cooperate with the government to promote the wave of Industry 4.0,
CHUMPOWER will continue to invest in hardware and software equipment,
In addition to collaborating with cloud big data analysis,
Also continuously adjust and optimize the production management in the factory,
To provide drill chucks with higher quality, high precision, high clamping force, high rigidity and high speed to meet the needs of customers.
Tweet