Blog
STEELFAB 2018
By CHUMPOWER 2018/01/15
Before the rapid development of Dubai, due to its perfect geographical location, Sharjah has been a critical international transportation hub since 1965. Although being adjacent to Dubai, Sharjah, a city with well-known culture and commerce in the Middle East region, has a unique characteristic in terms of city aesthetics. In addition, Sharjah is the industrial center of United Arab Emirates whose industrial output value accounts for 45% of the total national industrial output value in the United Arab Emirates.
TEELFAB is an iconic industrial manufacturing equipment exhibition in the Middle East hosted by Expo Centre Sharjah annually. The total exhibition area for the previous one in 2017 was 24,000 square meters, and it was the largest industrial manufacturing exhibition in the Middle East. The products of precision drill chuck、Tool Holder from CHUMPOWER were exhibited at Hall 5, 3015.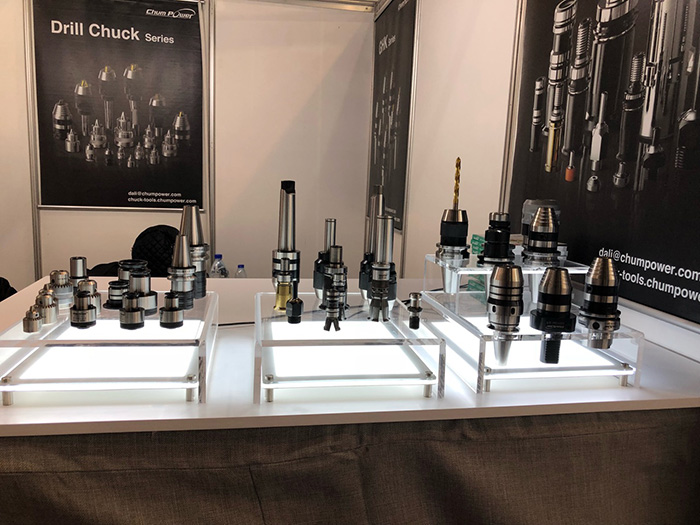 Most of the visitors to STEELFAB are from Saudi Arabia while products from Taiwan are not strange to them. Many of them did show high interests in CHUMPOWER's tapping chucks.
Apart from that, the customers who have the experience of using our precision drill chucks were extremely satisfied with our quality and that is why our products received high rating.
Tweet